[fusion_widget_area name="avada-custom-sidebar-actorstoptext" title_size="" title_color="" background_color="#98aab3" padding_top="10px" padding_right="10px" padding_bottom="6px" padding_left="10px" hide_on_mobile="small-visibility,medium-visibility,large-visibility" class="" id=""][/fusion_widget_area]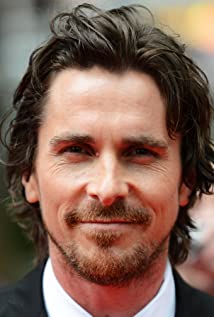 Christian Charles Phillip Bale är en brittisk skådespelare, född 30 januari 1974 i Haverfordwest, Pembrokeshire, Wales. Han är bland annat känd för rollen Bruce Wayne/Batman i de tre Batman-filmerna Batman Begins, The Dark Knight och The Dark Knight Rises.
Bale fick sitt genombrott i filmen Solens rike från 1987 där han spelade pojken Jim Graham, som skiljs från sina föräldrar vid invasionen i Shanghai och skickas till ett fångläger. Där måste han kämpa mot svält och sjukdomar med sin vän Basie (som är spelad av John Malkovich). Filmen gjorde Bale världskänd och han fick väldigt bra kritik för sin starka rolltolkning. Samma år spelade han även rollen som Jum-Jum i filmen Mio min Mio, baserad på Astrid Lindgrens roman Mio, min Mio.
Här är alla filmer med Christian Bale på HomeTV.